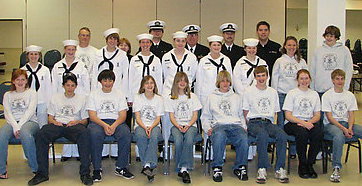 S.S.S. Juggernaut (207), Raleigh
UNIT PHOTOS WANTED!
Please send ship photos to SasserRC@aol.com

Our Ships
Location

District

Ship No. & Name

Chartered Partner

Skipper

Email/Website

Cary
Crosswinds
244 - S.S.S. Dawn Treader
Peace Presbyterian Church
Alan O'Neal
aoneal7@nc.rr.com
www.sss244.org
Garner
Hemlock
391
Garner United Meth. Church
Ricki Robertson
angling@nc.rr.com
Lillington
Cape Fear
672
Boone Trail Ruritan Club
Wayne Farrar
lawnmanager1@aol.com
Raleigh
Baden-Powell
207 - S.S.S. Juggernaut
Forest Hills Bapt. Church
David Goodman
brian_matthews@ncsu.edu
www.ship207.org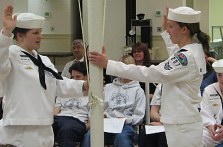 Not a Ship near you?


We would be very happy to meet with you and help in starting a new Sea Scout unit close to where you live!

All we ask is that you have at least six youth aged 14-16, or so, who want to know more about Sea Scouting; their parents; and a few interested Scout leaders from your district. (Let us know if you need help finding local Scout leaders.)

Contact us to schedule a visit and we will bring a brief presentation and a Sea Scout who will tell of her experiences in Sea Scouting. Then its your turn to ask questions. This will very likely result in the organization of a new Sea Scout ship with enthusiastic youth, parents, and leaders.

Please give us a chance to help!